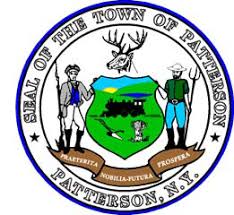 ---
If you're having trouble searching for your bill, try using
only one search field
at a time (i.e. only your Bill # or Property Address).
If searching by Bill#, please
omit
any preceding zeros.
If searching by address,
omit
the street suffix (e.g. Ave., Rd., etc.) for better results.
March 15th Second Installment School Taxes not accepted on this site.
Payable to Putnam County 845-808-1080
Any payments made to Putnam County are not reflected on this site.
Welcome to the Town of Patterson Online Tax Payment & Search System
 Search Tips
Bill # — Enter the bill number that is displayed at the top of your 

current

 tax bill (do not include any digits after the dash).

Tax Map #

 — Enter your section, block and lot as it appears in the description of property

 on your tax bill. For example, 99.-9-99.

Owner Name

 — Search by 

Last Name

 then 

First Name

. The text you enter will be used to search the entire name and return all partial matches. If you are unable to find your bill searching with a full name try searching with just a last name.

Address

 — Enter a house number and street name excluding the street type (Rd., Ln. etc.)
Collection Information


The 2023 County of Putnam & Town of Patterson Tax payments will be accepted by Mary DeLanoy, Receiver of Taxes for the Town of Patterson beginning December 30, 2022. Collection office hours are Monday – Friday 9:00am to 3:00pm excluding government holidays. This site can facilitate credit, debit & e-check payments for tax collection. You may view and print the current tax bills from this site, as well. Please contact the Tax Office for tax receipts and payment history.

The County of Putnam & Town of Patterson Taxes are due January 31st of each year, in full, interest free. Payment in full is also accepted February through April with 1% interest per month plus $2.00 in March & April. Total taxes may also be paid in two installments (for total tax payments of $50.00 or more) with 50% or more of the full payment due by January 31st, interest free. The second installment is payable in any month between February and July with 1% interest per month.

For further information, please contact Mary DeLanoy, Receiver of Taxes, via email at receiver@pattersonny.org or by telephone at 845-878-9300 x18.